Are you sick of playing those realistic racing games? Or racing games with real cars and motorcycles? Or racing games without turtle shell weapons? You are? Well then, dry your tears friends, because the Super Mario Kart 8 for WiiU looks to fill your nostalgia hole and make you happy once more.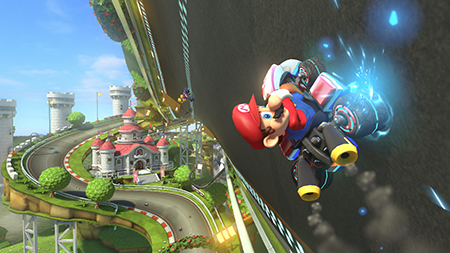 The tried and true mechanics of the game have not changed at all; anyone who has played any of the previous iterations of the Mario Kart franchise should be able to jump right in and dominate like an old pro. The updates, while maybe not enough to make the game feel completely new, are refreshing. The E3 demo was a selection of three tracks chosen to show off all of the new features.
Mario Kart 8 welcomes back a couple of characters; Waluigi (counterpart to Wario, my personal favorite), and Toadette.  Each character now has their own personal vehicle – you'll find yourself driving around motorbikes and minitrucks in addition to the standard karts. There are also cool changes like underwater racing and anti-gravity areas, where on some tracks you'll find yourself racing on walls and ceilings; a nice touch when you're not finding yourself disoriented. There were also a couple new weapons, as far as I could tell – I usually found myself on the receiving end, so I didn't get to use any of them myself.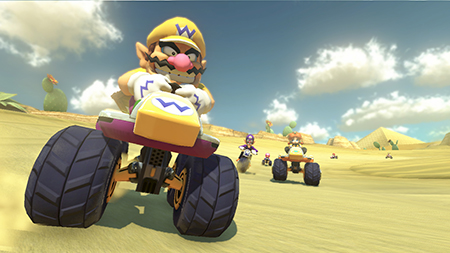 Up to 12 players can compete online; no word on if battle mode will be part of that, though I have my fingers crossed. And for maybe the first time ever in a Mario Kart game, the graphics are just jaw-dropping; everything looks gorgeous in 60 frames per second. You can expect to get your hands on Super Mario Kart 8 in Spring of 2014.