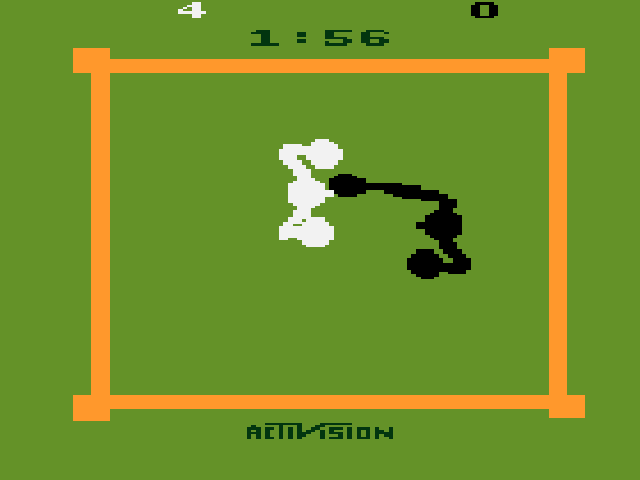 Monthly, the Hawk gives you the good, the bad, and the ugly of the whole Xbox Live Marketplace content. This time we'll check the fighting games available in XBLA.
Note: when I mean Fighting Games I don't include brawlers. As I stated on Twitter, there's quite a difference between games like Street Fighter, Mortal Kombat, and SoulCalibur, and brawlers like Streets of Rage, Double Dragon and so on.
It was Autumn 1980, and I got my first formal job (with a special working permit, as I was a minor) as a booth assistant on an Electronics show here in Caracas. I remember I got the job as I was an Atari 2600 fan, and I helped my boss at that time sell some games in his shop (he knew nothing of videogames). At that time it was only the Atari, the Mattel Intellivision, and the Magnavox Odyssey 2 taking the floor. I remember everyone was more enthusiastic about the baseball game on the Intellivision (I confess I did visit their booth a lot!). 2 days after the show had begun, it all changed. We received the first new games coming from an emerging company called Activision. And right there, in front of all visitors, I did my first try-out of a unique game called Boxing.
What a day! The screams from the public, my hands and fingers moving fast on the joystick, trying to keep up with the punches that the system was landing on me. The final score was 98-100 on my behalf. Everyone was applauding, and I was so happy! We sold all the games we received that day, and it was a popular sale during the event.
There's something about fighting games that always arouses emotions everywhere. We feel it when we watch boxing, a UFC event, or any other related martial arts event. Some people will remember boxing's glory days, with Tyson, Ali or Foreman. Others will tell you about the beginnings of UFC. How about when Van Damme brought us the first taste of kick-boxing to the movies?
Videogames have not been left behind on all this. I still remember Karate Champ, which boasts the title of the first official fighting videogame. Since that moment, we have gotten some memorable mentions: Capcom and their Street Fighter series, SNK with the KOF and Samurai Shodown franchises, Namco with Soul Calibur and Tekken, and let's not forget Midway and the glorious Mortal Kombat!
These companies are still strong in this arena, and we have some great titles available on the Marketplace. What will surprise all of us is the small amount of games available, something no one will believe based on how popular the genre is and the many fighting games that could be released as part of the XBLA offer.
Only 18 games. A mere 3% of the whole XBLA library. Yeah, nothing to be so proud of.
Good thing most of what we do have are excellent. Let me give you more details about them.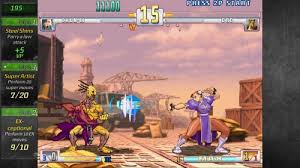 The first fighting game released as an XBLA title was Street Fighter 2 Hyper Fighting, one of the most popular versions of the original game. Fast, and with graphics on par with the arcade version, it all added up to a great experience. The next Capcom offer was Super Street Fighter II Turbo HD Remix. For this occasion they worked out with the creative staff of UDO Comics, which has released the best version of the Western comics based on the franchise. Characters and stages were given a new touch in graphic design. The result stands out. But the best thing coming up on this game was the multiplayer. Now, just as it happened on the classic arcade rooms, all participants would be able to check the matches being played, so you could prepare for the best player once your turn came. It would be great if all fighting games were like this, including more recent retail versions. Afterwards Capcom gave us Marvel vs. Capcom 2, one of the best versions of their VS. series, and finally Street Fighter III 3rd Strike. Overall they have delivered a great library, but it could be improved even more.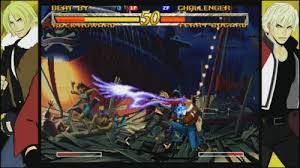 Next on the fighting arena we have SNK. This is another company that has a great list of games, but has been fairly limited with their XBLA offerings. Fatal Fury Special, King of Fighters 98 and 2002, Garou: Mark of the Wolves, and Samurai Shodown 2 are in the list, but in the case of the latter we got the worst version of the Samurai games, as it's been the one responsible for the rage quit movement in the series. The KOF tournaments have a lot of versions, which we only have 2, just as there's a lot of Fatal Fury. We do get a Neogeo Battle Colisseum, which includes characters from different SNK games. They could also work a little more to give us the best of their franchises.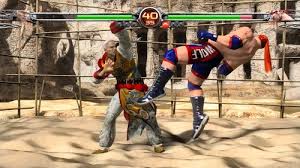 Thanks to WB Gaming (current owners of the Midway franchises) we have Mortal Kombat Arcade, which includes the first 3 games of the series. This is a great selection preferred by the Xbox community. And Namco has given us the original Soulcalibur, which gave us such a great impression just as it did when it appeared on the Dreamcast. And speaking of Sega, they just released Virtua Fighter 5, which has been well received by the fans.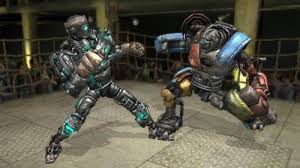 We have also seen a batch of games coming from companies which are not known for making games within the fighting genre. Based on the TV series, Deadliest Warrior will let us test the abilities of some of the greatest warrior tribes in history, including apaches, shaolin monks, samurais, and so on. Thanks to the Legends version we can also play with known characters from the world history, like Hannibal and William Wallace. Coming also from the entertainment media we have Reel Steel, based on the recent Hugh Jackman movie. Just as the movie, we can face different robots on the way to the WRB championship.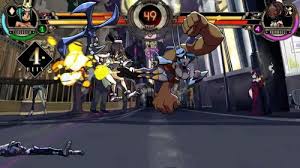 Finally I can't finish up this article without discussing a great release on the genre. Skullgirls was developed with the help of a pro player. The result tells it all: great original characters with well developed moves, excellent graphics and music, and the combat system is on par with the whole package. There's not enough praise I can give this game, just buy it right away.
| | | | | | |
| --- | --- | --- | --- | --- | --- |
| Title | Date | MSP | Rating | Metacritic | Released by |
| Street Fighter II: Hyper Fighting | 8/2/2006 | 400 | 3,75 | 76 | Capcom |
| Yie Ar Kung-Fu | 7/18/2007 | 400 | 3 | 51 | Konami |
| Fatal Fury Special | 9/5/2007 | 400 | 3,5 | 63 | SNK |
| Soulcalibur | 7/2/2008 | 800 | 4,25 | 79 | Namco |
| Samurai Shodown II | 9/10/2008 | 800 | 4 | 72 | SNK |
| Super Street Fighter II Turbo HD Remix | 11/26/2008 | 1200 | 4,25 | 88 | Capcom |
| Garou: Mark of the Wolves | 6/24/2009 | 800 | 4,25 | 77 | SNK |
| The King of Fighters '98 Ultimate Match | 7/1/2009 | 800 | 4,25 | 73 | SNK |
| Marvel vs. Capcom 2 | 7/29/2009 | 1200 | 4,5 | 82 | Capcom |
| Neogeo Battle Coliseum | 6/9/2010 | 800 | 4 | 64 | SNK |
| Deadliest Warrior | 7/14/2010 | 800 | 4 | 56 | Spike Games |
| The King of Fighters 2002 Ultimate Match | 11/3/2010 | 800 | 4,25 | 80 | SNK |
| Deadliest Warrior: Legends | 7/6/2011 | 800 | 4 | 56 | Spike Games |
| Street Fighter III: 3rd Strike OE | 8/24/2011 | 1200 | 4,25 | 86 | Capcom |
| Mortal Kombat Arcade | 8/31/2011 | 800 | 4,25 | 62 | Midway |
| Real Steel | 12/14/2011 | 800 | 4 | 40 | Yuke's |
| Skullgirls | 04/11/2012 | 1200 | 4,25 | 78 | Autumn Games/Konami |
| Virtual Fighter 5 Final Showdown | 06/06/2012 | 1200 | 4 | 81 | Sega |
There you have them. As always, I have included a spreadsheet to show you the ratings (both on Metacritic and the community) to help you decide. LET'S GET IT ON!!!
BONUS: last but not least, these are the titles that aren't yet available, but that I think everyone would love to have.
* Super Gem Fighter
*Street Fighter Alpha (specially 3)
* Tech romancer / Cyberbots
* Power Stone
* X-Men / Marvel Super Heroes
* X-Men vs. Street Fighter
* Darkstalkers
* Rival Schools
* Samurai Shodown V Special
* KOF 99/2001
* SoulBlade
* Capcom vs. SNK