Hey Mom! We're famous!
That right folks, WouldYouKindly has made it into a video game. Back in July, the casters of WYK-TV raced to make it to Canada before they were eaten alive by the zombie apocalypse. Succeed, and a monument of glory would be displayed in the game. Fail, and a monument of absolute failure would be erected in honor of how bad we are. After 4 hours of racing for the border, the WYK-TV casters failed to make it to freedom, thus cementing our legacy as the worst zombie apocalypse survivors ever.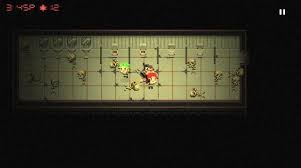 New rare city building with the Would You Kindly stream team, based on the results of the Death Road to Canada pre-launch race that they utterly failed at.
You can now encounter the broken down WYK-TV station filled with spooky skeletons of failure! You even have the option to recruit them to your team. But, would you really want to recruit a bunch of failures?
View the full update here: Death Road to Canada Update
Visit the store page here: Steam Page